Engage your teams and align them with the priorities
Conduct your strategy effectively
Climb faster and higher with your team
Re-engage managers…
…with Zeebra !
Zeebra revolutionizes team engagement
by aligning each employee
with the priorities
because Zeebra supports the manager and his key competencies !
The manager will be able to do so many things !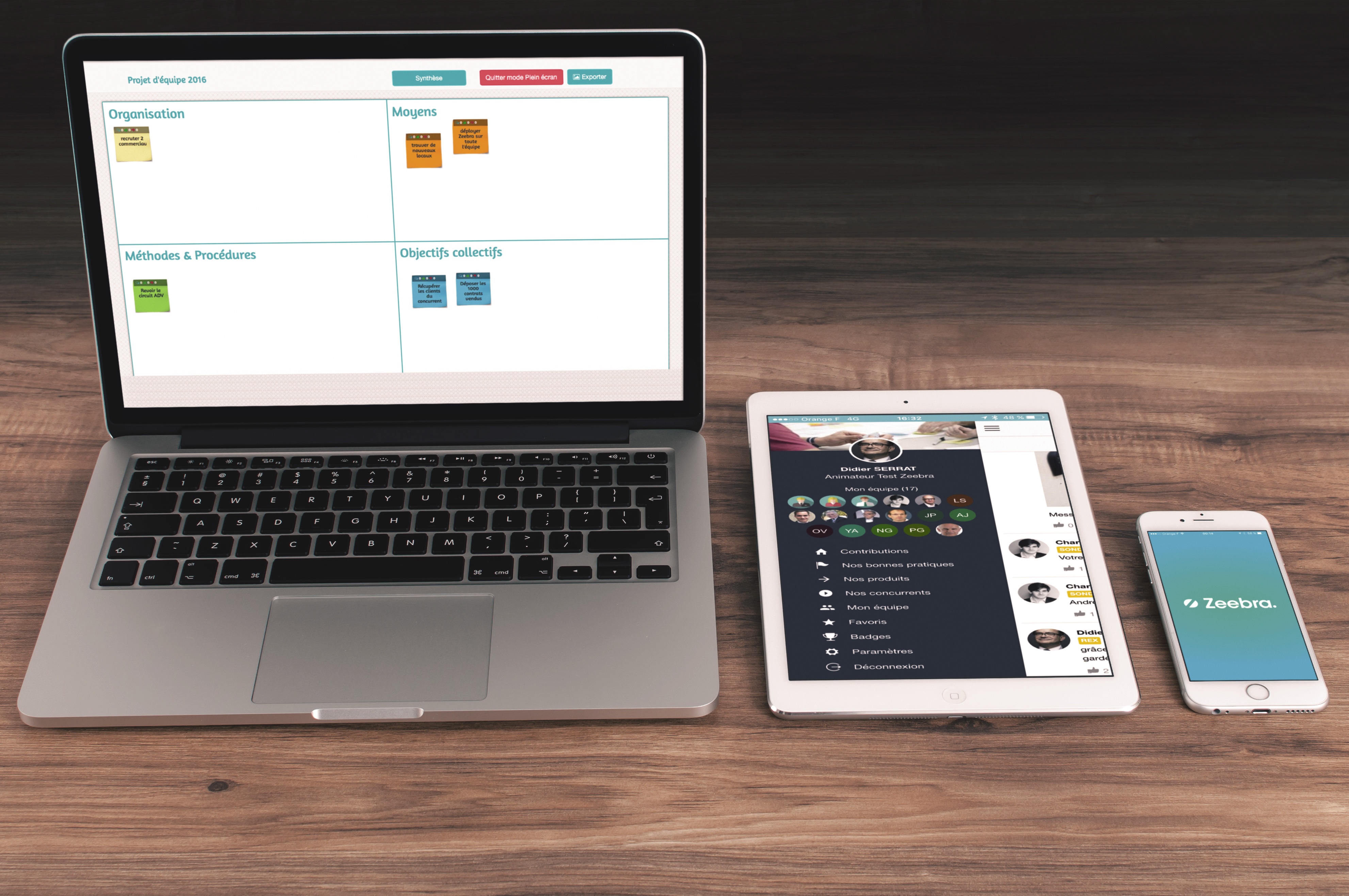 1
You get white boards for conceiving with your team action plans, training programs, assessments, objectives…
2
Your exchanges are structured and organized, you can easily retrieve  them with the categories and tags that you have defined
3
You can constantly keep contact with your team on the ground.
4
The manager cockpit facilitates you motivating, coaching, sharing your experience with your team. 
5
You can stimulate the sharing of your business good practices with your team
 

"Our conversations are structured according to our priorities"
"We can easily retrieve our contents with tags
and the search engine"
"Our manager stimulates
our exchanges on the platform"
"E-mails and social networks are congested,
with Zeebra it is organized and prioritized!"
"No idle chat on the platform,
we find accurate advice for our daily job"